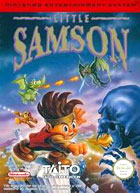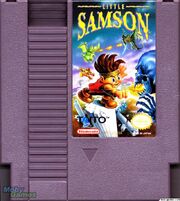 Little Samson is a gem of a platformer developed by Taito to try and mimic the huge success of other platforming games on the NES. Even though it did a good job in terms of graphics and gameplay, it didn't quite have the marketing power to prevent it from selling poorly. Now that NES fans are delving back into the large library looking for Hidden Gems, Little Samson has risen in value.
Ad blocker interference detected!
Wikia is a free-to-use site that makes money from advertising. We have a modified experience for viewers using ad blockers

Wikia is not accessible if you've made further modifications. Remove the custom ad blocker rule(s) and the page will load as expected.