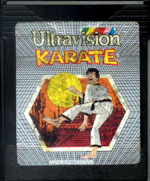 Some of you may be shocked by this winding up on the list, because the Froggo release of this game for the Atari 2600 really isn't rare at all. If you happen to be the proud owner of the Ultravision release of this game however, count yourself among the lucky few because both the T-case and square case Ultravision releases are considered worth these exorbitant rates. Functionally however, there really isn't much of a difference, so owning the Froggo version will let you play the game.
Ad blocker interference detected!
Wikia is a free-to-use site that makes money from advertising. We have a modified experience for viewers using ad blockers

Wikia is not accessible if you've made further modifications. Remove the custom ad blocker rule(s) and the page will load as expected.