Fire N Ice is the sequel to the NES favorite, Solomon's Key (and is called Solomon's Key 2 in Europe and Japan). Like many rare NES games, it was released in after the NES lost popularity and did not sell well. The name change in the US probably didn't help any either. However, once again, releasing an NES game in 1993 was a recipe for creating a collector's item.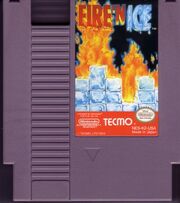 Ad blocker interference detected!
Wikia is a free-to-use site that makes money from advertising. We have a modified experience for viewers using ad blockers

Wikia is not accessible if you've made further modifications. Remove the custom ad blocker rule(s) and the page will load as expected.